Tammy from In Stitches sent in this Henredon buffet for this week's Trash Day feature.
It's a Goodwill find for only $65! I love the extensive detail on this piece, and the fact that it looks so solid and heavy. It's even got a surprise on the inside . . .
Drawers! These 6 drawers make it a great versatile piece for an office, bedroom, or dining room.
I especially love the center detailing for the hardware. Here's what I would do:
1. Start with paint.
Black is normally my first choice (Onyx by Benjamin Moore is a nice, dark color), but a piece like this would look great in almost any color. Since I know Tammy is specifically looking to use a yellow, I would suggest any of these choices (assuming that Tammy's decor matches) . . .




This beautiful piece, from the ladies of All Things Thrifty, was actually done with Krylon spray paint. Love this color. (Added bonus, the detail is very similar to Tammy's!)



These lamps are a brighter shade of yellow, but still a great choice for a pop of color.




no 462
I love bamboo in any color, but this yellow is especially nice. Yellow pieces can definitely be done, the key is priming, finding the right shade, and committing to applying at least 2 coats before making a decision.


2. Change the hardware.
The current hardware makes the piece look a little too country, in my opinion. The center detail is calling for a knob, so I would use something eye-catching, but simple, so that it doesn't compete with the detailing on the panels. Here are some I like . . .



Lucite via KnobsandHardware (only $2.27 each!)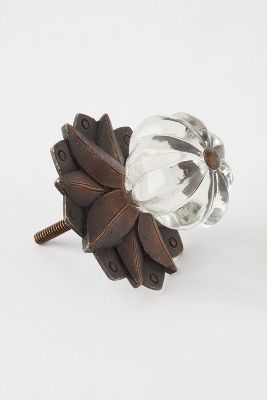 Galaxy Knob, Anthropologie $14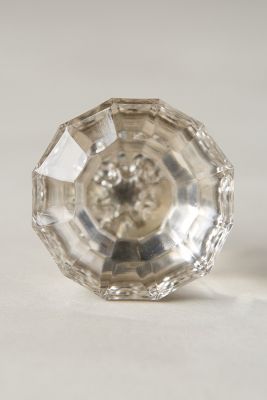 Prism Knob, Anthropologie $10


And because I love a ring . . . .



Siro Knob, House of Knobs $5.31
3. Paper the front of the drawers.
These drawer fronts are calling for something special!



Damask and paisley are some of my favorites, but these are nice for a lighter choice, too.




Mikada Wallpaper, fabricsandpapers






Basic furniture makeovers like these are so much fun! As long as you start with a solid, sturdy piece in a classic style, you really can't go wrong, and the options are endless!


Thanks again to Tammy for sending this GW treasure!


Have you found a great piece that you'd like to share? Email me so I can feature it here! Trash Day is all about highlighting your previously unwanted piece of second (or third or fourth) hand furniture, so send in your fabulous unfinished find. One person's trash can always be another person's treasure--click the "Contact Me" link above to email me!