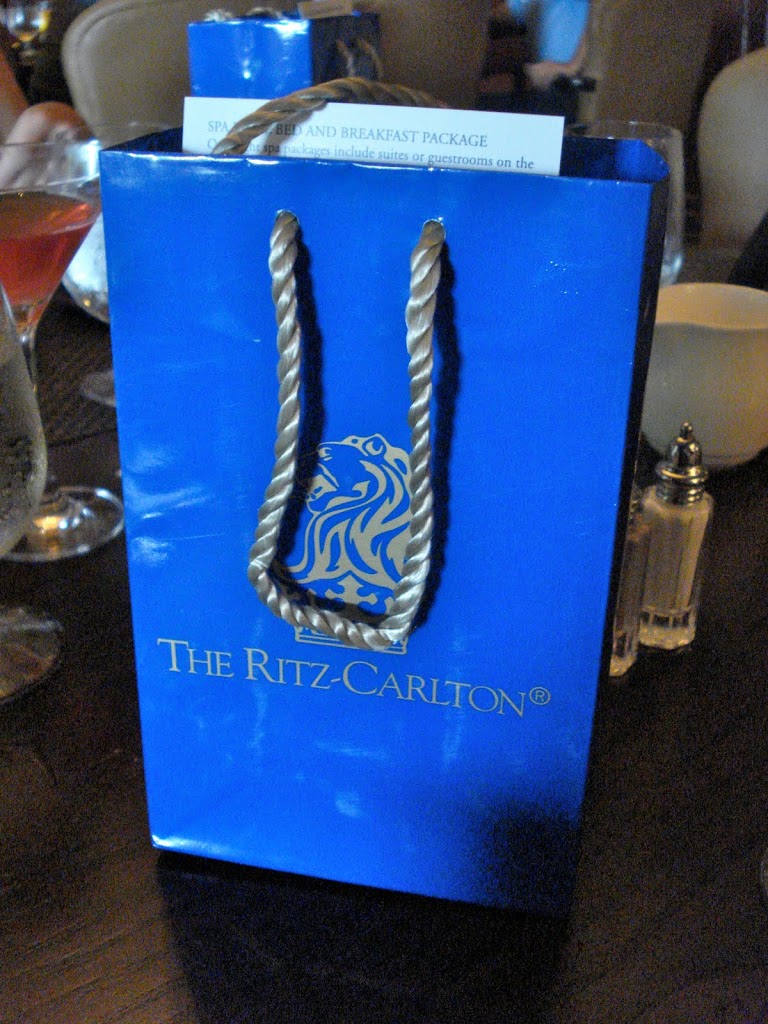 I had
the
most fabulous time at the Glamour Girls Brunch at the Ritz Carlton Buckhead. I know the event was almost 2 Sundays ago, it wouldn't be right if I didn't share my experiences!
OMG, when I walked into the dining room I felt like I was walking into the chocolate Factory for the first time (Willy Wonka, 99-44-100% pure)—the food looked amazing, and it was just as delicious (if not more!) than it looked. And the bacon!!! Oh the bacon! Everyone at my table rved about how it was cooked to perfection, and if you're a bacon lover like I am, you know that means slightly crispy, but not crunchy, and thick, if you can get it. The bacon at the Ritz was absolutely perfect—I wish I would've taken a picture of it, but while I didn't get the bacon, I did snap a few photos of some of what they served. They had traditional breakfast food (grits, sausage BACON, waffles,), cooked-to-order eggs, omlets & waffles, plus an assortment of rip, fresh fruit (stawberries, figs, watermelon, oranges, etc), assorted breads (delicious muffins & croissants!), seafood (cocktail prawns, raw oysters, mussels, & crab), salmon wellington, prime rib, goat cheese ravioli with duck confit, and a host of imported cheeses, specialty meats, caviar, pate, and the list goes on. Did I already say it was delicious??? My photos do not do this justice . . . .
Clearly I need to improve on my photography skills . . . .
I had a blast meeting new friends and visiting with old ones, including Ava Roxanne Stritt from My Skin Concierge, Laura Scholtz from The Weary Publicist , Lakeitha Duncan (Home to Three Duncan Boys) and Erika Ward (BluLabel Bungalow). The service at the Ritz was impeccable, but of course you would expect nothing less from them. I had an opportunity to meet the head chef and hotel manager, and the each went out of their way to make sure I was satisfied and taken care of during the brunch. All I have to say is, if you're in the Atlanta area , you have to make it to the Ritz Carlton Buckhead before June 20
th
to experience the Glamour Girls Brunch! And if you can't make it before June 20
th
(or don't live in the Atlanta-area) you have to grab your favorite group of people and make it a date with brunch at the Ritz-Carlton—trust me when I say you won't be disappointed!