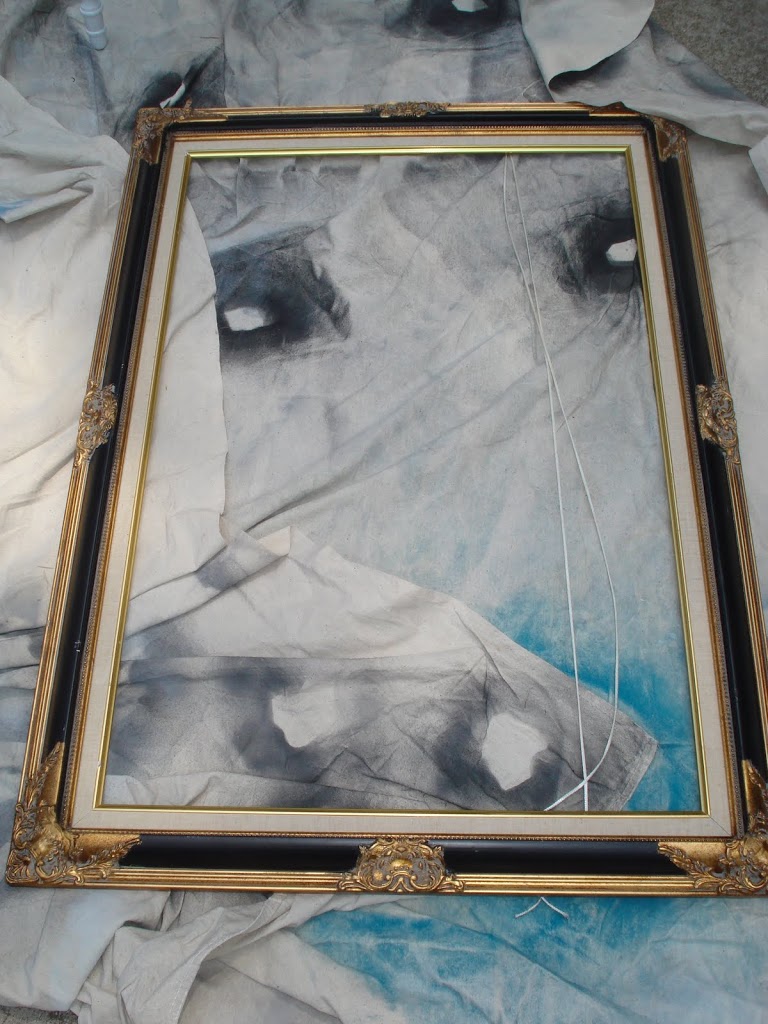 One of the central components of my office makeover is a large bulletin board that I can use for keeping inspiration pieces, business goals, and school deadlines in the forefront of my daily activities. I decided early on that I'd make a bulletin board but wanted something with a lot of detail on the frame, or at least a substantial amount of moulding. Using an ornate frame I found from a local thrift store,
I started making one using a remnant frame from a large art piece. Halfway thru, I realized that it still wasn't quite big enough for the area in question, so I started my search again. When I ran across this one at Home Goods, my heart sang with pure joy!!!
It can only be described by one word, and that word would be MASSIVE. This thing measures 55" x 39.5", and while it's not quite as big as this one from Ballard Designs,
it's definitely a rival and was only $60--slightly more than 10% of the BD price--score! The size of the actual corkboard and the thick moulding (about 4") were just what I had in mind to visually anchor my desk to the wall. After a quick coat of white paint (the frame was originally creme), a layer of polyurethane, and a little bit of bling, here's my finished product.
Sorry I can't show you a wider view, but there's still a bit of work that needs to be done before the total reveal. Because my desk is a bit narrow, the board will be mounted to the wall sometime this week, then I'll be off to search for a new window treatment and closet storage/shelving. For now, I'm basking in the glory of this massive bulletin board--I'm in love.