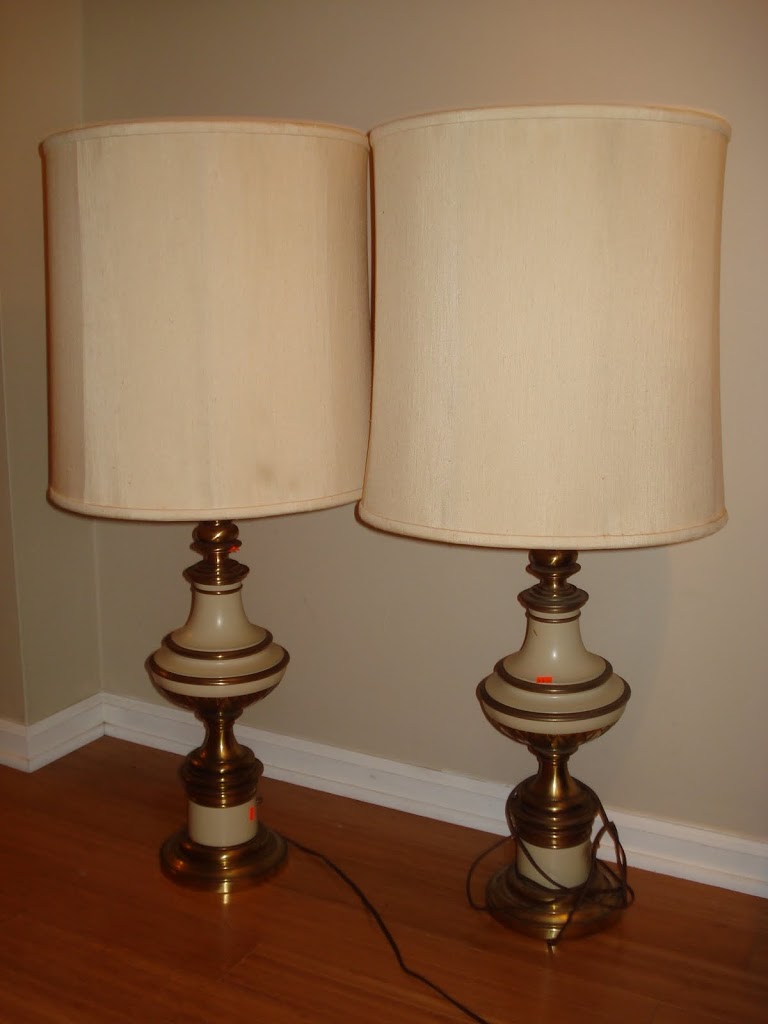 I found these lamps at a random thrift store for $6.50 which I think was a total steal! I actually left them the first time around because they were a bit heavy and I wasn't 100% sold, but one night without them made me change my mind. These will be refinished (maybe painting the shade??) and sold to a friend who has already made their intentions known!
I also saw this a few days ago, and know I would've taken it with me if only I had a small storage unit!!
I highly doubt it's an authentic Duncan Phyfe, but it certainly appears to be well-made, and a trip to the upholsterer would really set this OFF! This is definitely the type of sofa I'd use in my office if I had a brick & mortar shop (or even a separate dwelling next to my house)--love!