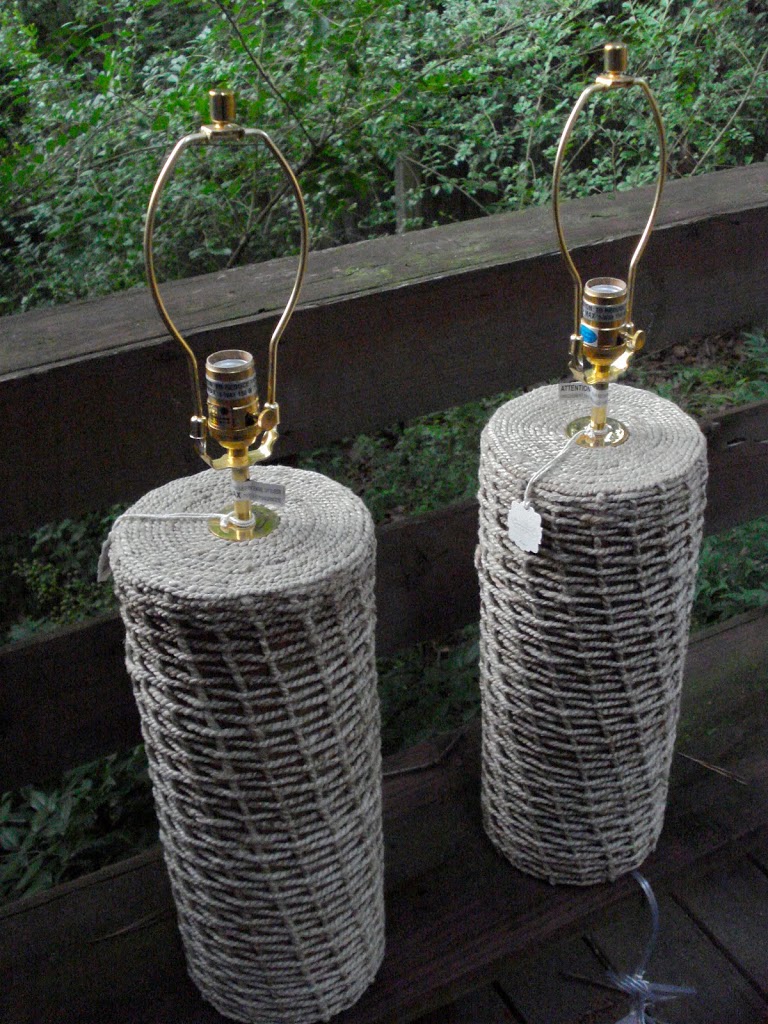 I've been dying to share this great pair of lamps I found last week. After neglecting Anthropologie for far too long, I stopped in on a whim and found this pair of lamps sitting on the clearance table for 80% off, which means that they were only $29.99 from their original $150 price tag--score!
I love the weave and detail of the rope. It's great to find a unique pair of lamps that need nothing more than the perfect lampshades and a place to show them off (unlike the pile of vintage lamps I have in the garage awaiting makeovers!).
I'm excited to get back to working on my own projects and anxiously awaiting completion of this last week of school so I can get back to spending quality time refinishing furniture & accessories. It's so close I can taste it!