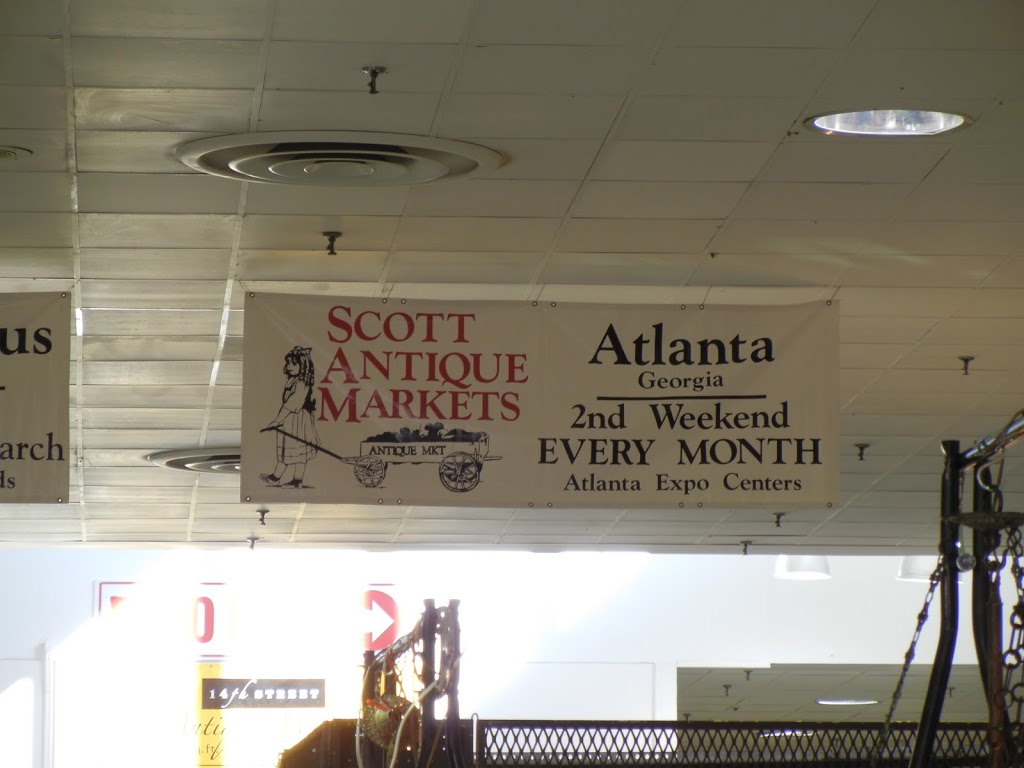 Sometimes I get jealous when I hear of these really great boutiques and outlets in other cites in which I don't live--places like Woodson & Rummerfield's House of Design in LA. I think about how lucky the people are who live in those cities (that they get to partake of the fabulousness as often as they like), meanwhile I'm furiously bookmarking and notetaking, adding said boutique to my never-ending Must Visit list. But before I get too down, I remember that Atlanta's a pretty stellar place to live in itself, because I have access to a handful of fabulous stores that most people have on their lists (think Pieces, Stanton Home Furnishings, South of Market). We're also home to great thrift, flea, and antique markets, and Saturday I took a jaunt down to one such place-- Scott Antique Market--which is a nationally-known flea market that draws vendors from all across the country.
Scott's (as we locals call it) is America's largest indoor antique show featuring over 2400 indoor exhibitor booths and additional outdoor vendor space. This month at Scott's was more of a scouting trip for me (more details to come soon!), but I ran across some great pieces and learned a neat history lesson in the process.
kind of kicking myself for not buying this table...
If you live in Atlanta and have a great Scott's find, leave a comment and email me a photo! If you live in a city/town with a great market of its own, let me know about that too. I'm always down to travel in search of great vintage & antiques!