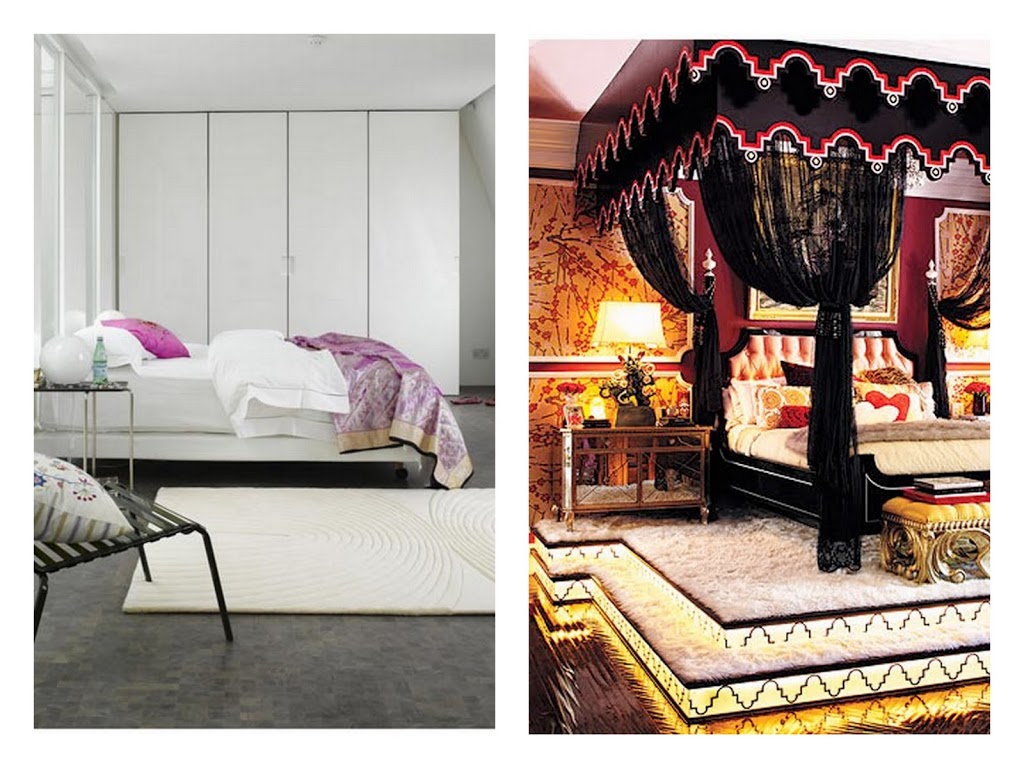 I'd like to think I've learned a little about interior styling after working with Brian for the last 6 months. I used to get so overwhelmed by the mere thought, wondering if everyone else knew a secret that I didn't, but the more I've had an opportunity to do it I've learned that there are rules to follow to ensure styling success really is a method to the madness. Here are 3 simple tips I've learned to get interior styling right every time. (started on the
1. HAVE A PLAN.
After (or better yet, before) you schedule your photographer, take time to identify the mood & personality of the space you wish to create. Do you want the space to look lived-in & relaxed or meticulously edited? Dramatic, sexy bedroom or clean minimalist look? Would you prefer a living room filled with character & personality, or a space anyone can easily duplicate? Styling in and of itself can be overwhelming, but being clear about your vision is half the battle.
2. GET INSPIRED!
Once you identify the mood & personality of the space, search through your favorite magazines and inspirational files to spark your creativity. No, it's not cheating, because the idea is not to copy the images you see, but to analyze the spaces and determine exactly what you like about them, and use those points to apply to your own space. Do you prefer vignette photos, or full context shots? Natural light or artificial light? Are your inspirational files filled with super-styled images (clothing, shoes, open books, eyeglasses, barware, writing instruments, paperwork etc.) or photos that allow the furnishings & materials to take center stage (and little else)? There is no right or wrong answer, but knowing what you like will help you make the best styling choices for your space.
3. ASK YOURSELF, "WWIU"?
In this case, WWIU stands for "What Would I Use?", meaning, what would you actually use in the space (assuming it isn't yours)? Think about the type of things you use in your daily life and start your styling there. Books are always on my coffee table, so unless it's a showstoping piece, you can bet you'll see them there when I have my living room photographed. Styling a bedroom? Think about the types of items you would normally have on your nightstand. Styling a kitchen? Think about things that are always at an arm's reach (in my case, my kitchen is so small that everything's at an arm's reach!).
Designer: Samantha Pynn Photographer: Virginia MacDonald
4. ODD NUMBERS RULE!
When assembling groupings of items remember that odd numbers rule (think dinner plates, glasses, napkins, food, candles, etc). To keep the eye moving, stick to 3s, 5s, & 7s (or more). I really want to say that this is because the it takes more time for the brain to process items/spaces that are unbalanced (thus creating interest), but I totally made that up right now, so don't quote me. Just do it because, I promise you, it works.
Remember, the goal with styling for photography really isn't about showcasing how you live your everyday life. Instead, it's about taking your everyday items and arranging them in a thoughtful & artistic manner. Allow yourself plenty of time to play with the styling ahead of time and have an iPhone (or point & shoot) on hand to capture each idea for future reference. This way when your photographer arrives, you'll feel confident and secure that you'll capture the image of your dreams!