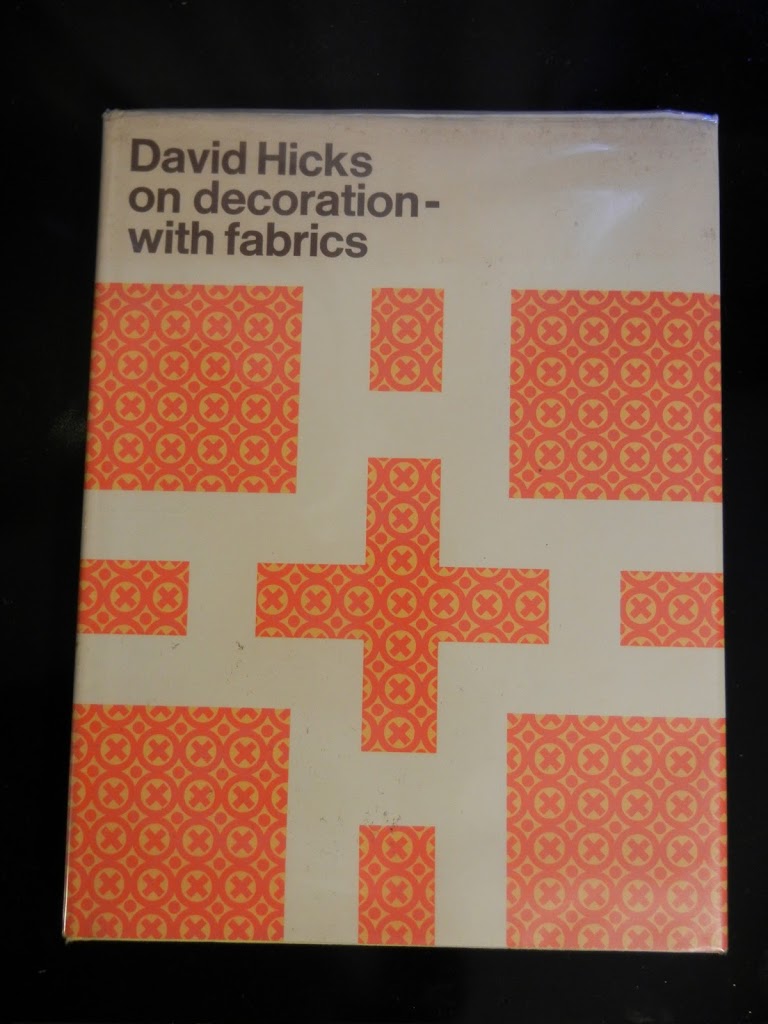 Being one of the most basic elements of decoration, fabrics can completely change
and create the atmosphere of a room. The choice of design, colour, and texture in
fabrics is what makes a room attractive or boring, simple or grand, a room of today
or a traditional room. Nondescript rooms and furniture can be changed in a flash by
using the right stuff for the curtains and furniture.
-David Hicks
As if you don't already know, I spend a great deal of my free time searching out any and every thrift/antique store I can find looking for my next greatest treasure. It's funny how these things give me joy--beautiful relics from a long ago heyday that are just searching for a new home in an updated context. I rarely dig through booths that house books, but last week at an antique store I did and came across something that was clearly meant for me--a 1st edition copy of David Hicks on Decoration for only $15 PLUS half off!
This book is one of 11 in a series that the iconic designer wrote to illustrate the design ideals he utilized in commercial and residential spaces. The "Hicks On" series included the titles Gardening, Kitchens, Bathrooms, and Living with Taste, where he first claimed credit for the tablescape. David Hicks on decoration-with fabrics is the 3rd in this series.
via Matters of Style
If you do a bit of Googling, you'll find that many of these books are very hard to come by. It's not uncommon for prices of some of the more rare titles to start around $300 (like David Hicks on Decoration), so if you happen to see one of these in one of your shopping excursions, snatch it up--you'll be glad you did. Now here's a peek at some of the design magic....