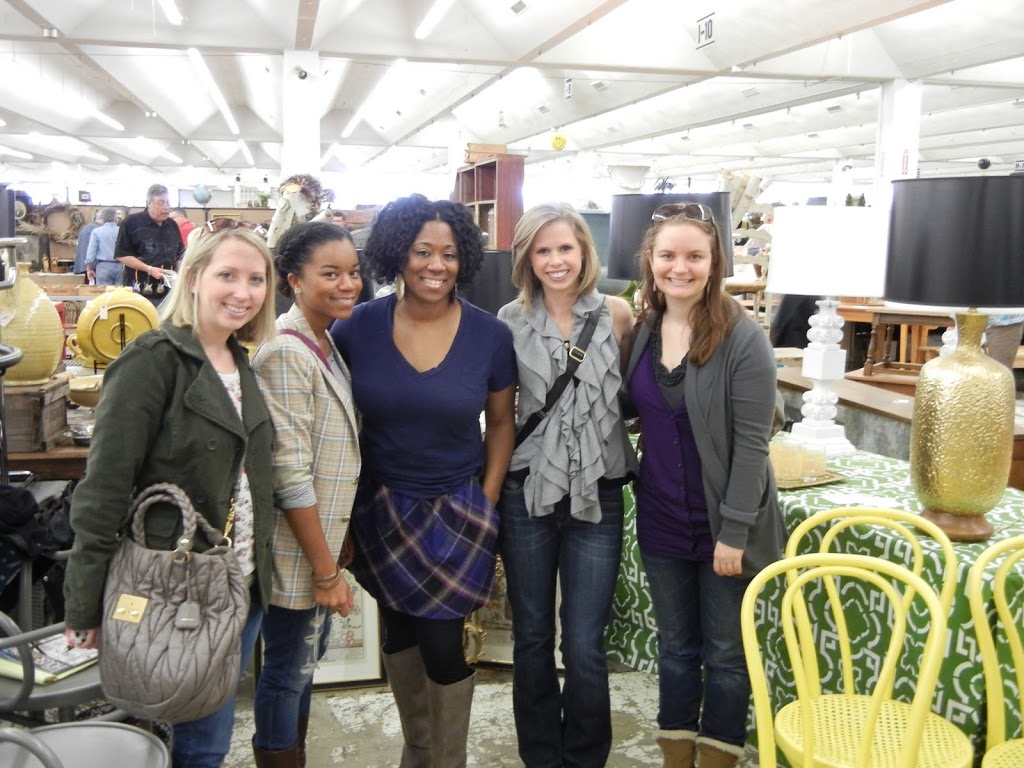 I'm back from my loonngg weekend (last weekend) as a vendor at Scott's! I'll tell you upfront that I made ZERO DOLLARS, but my overall experience was still really positive. I'm happy that, by doing this, I was able to check off a goal that's long been on my list, and the experience definitely helped me get clearer about what I want to do. I won't go as far as to rule it out, but don't count on me doing it again soon either! Here are a few things I learned during my time as a vendor this past weekend...
Markets like these aren't for the faint of heart. Scott's has a lot of permanent vendors and these are people who pretty much work the antique market "circuit" as a living. For them, it's not about making a killing (so to speak) over one weekend as much as it is about meeting a monthly goal. Translation? Don't set up a booth and expect to go home with empty hands and fat pockets 4 days later--that probably ain't gonna happen! For me, I think the process is a bit too tedious & time-consuming to do as a side hustle. Believe me when I say that setting up and breaking down your booth is no fun. I had grand ideas about doing this elaborate setup, but once I saw all that it took to get those beautiful display booths together, that plan was quickly scrapped.
The vendors are all really nice and extremely helpful. I had no clue how things ran out there, but my neighbors all went out of their way to fill me in on all the details only a regular would know, like Friday's start late so there's no sense in showing up early (as I did at 9am!). I definitely would've been lost without them!
Here's a tip on Selling 101--don't hold anything, EVER. Often times you only have 1 time to make a sale, so make it when you can. I, unfortunately, had to learn this the hard way.
When I initially announced that I would be at Scott's, I wrote that this venture was fail proof and yet risky, and here's what I originally meant: it was risky, because there was upfront money (and ego) involved, but it was also fail proof because being in business for yourself means taking chances like this in an effort to grow. All things being equal, I really feel like I came out on top. I learned that vending is hard work--setting up a booth, sitting there for 8 hours a day and then having to pack everything back up is no joke--probably not for me. Will I try my hand at Scott's again? I'm not counting it out...but it won't be next month! Special thanks to Sherry Hart, Claire Watkins, Niki McNeil, Sara Street Cook, Carla Schwartz, Tara, my girl Jenn who all came out to see me during my stint--your support was greatly appreciated!