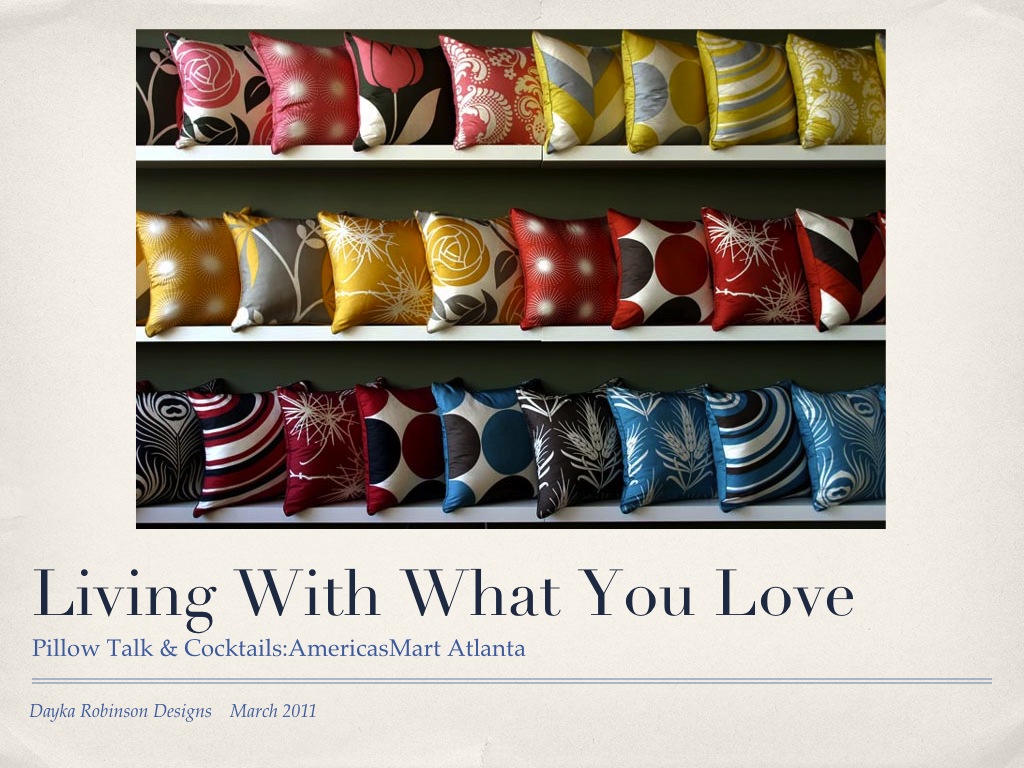 Hilarious letter.
Saturday's panel discussion
at the AmericasMart went great! After trying to come up with a design concept for more than a week, I decided to go with what I feel most passionately about and that's
living with what you love
. I extended this idea to my pillow design and took a vintage textile (something that you may love but be unsure of how to showcase) and showed how it could be repurposed for everyday use.
For the front of the pillow I used a vintage raw silk scarf and a solid navy velour on the back--simple, colorful, and very one-of-a-kind (a pillow project like this is perfect for repurposing textiles). I also found this gorgeous vintage tablecloth and brought it as an example of a piece that could be repurposed as a pillow, wall art, or even a throw.
Isn't this tablecloth amazing??
It was great to see the pillows created by all of the other designers. Each one was beautiful and definitely spoke to the style of the designer who created it. Here's a peek at everyone's final project:
All of our designs were raffled off and all of the winners seemed pretty excited to walk away with their custom pillows. Special thanks to the ladies at the
AmericasMart
that work so hard to put all of these great events together (hey Tess, Amanda, & Jennifer!!)--I'm so appreciative for the invite!