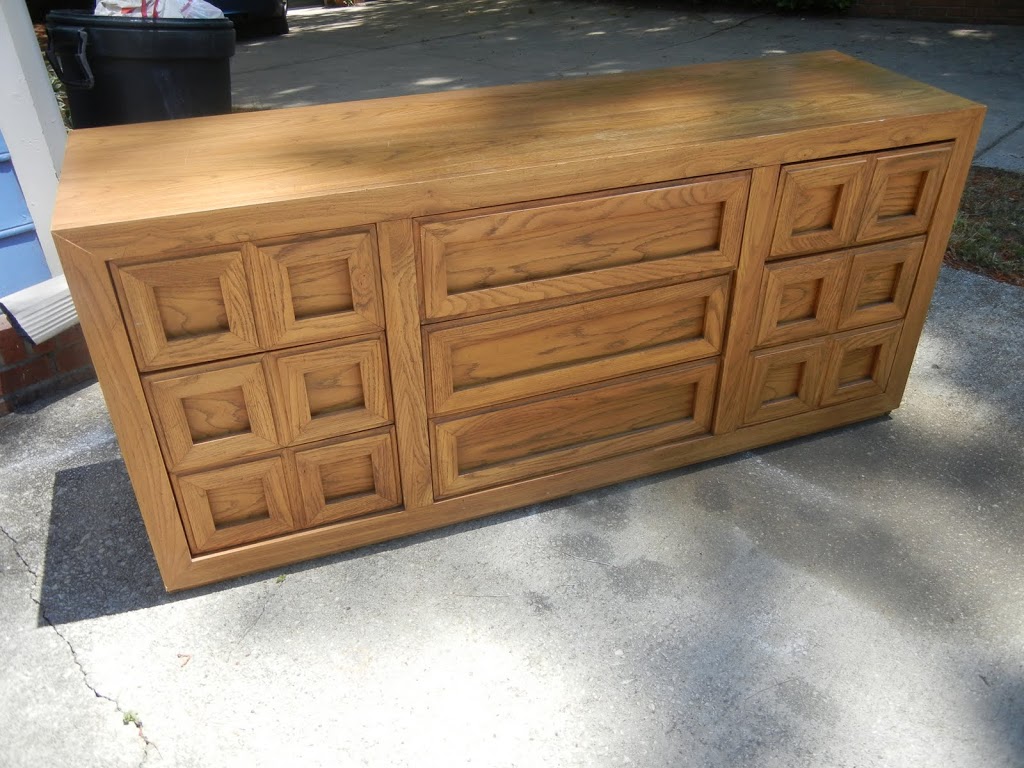 Aren't the lines amazing?? Very modern and very solid. The only downside is that it's very heavy, even without the drawers in, so getting it up the 2 flights of stairs is going to be quite the challenge. I also found these great faux bamboo (which you know I love!) headboards for only $16 at Goodwill this weekend, one of which will be attached to the adult bed (which is a twin) in the room. Total steal. I actually got 2 headboards (and no footboard) but at only $8 a piece, I'm not complaining!
Last is this desk that I've had in my garage forever. I love it & wanted to use it for something really special, but I've had it for over 2 years now and haven't done a thing to it. I know that the families that use my room will really make good use of it, so I'm donating it to the cause. The desk is also a Goodwill find that only set me back $22! Even though I'd already removed the hardware for prep when I took this photo, I love it's vintage style and will be keeping it (in it's original state) to reuse.
I was initially a bit concerned that the styles of furniture don't all go together, but after a coat of glossy white paint, I expect that everything will look great once it's in place in the room. Next week I'll be back to give you a full before & after and share some of my refinishing tips.
Wish us luck for Day 2!