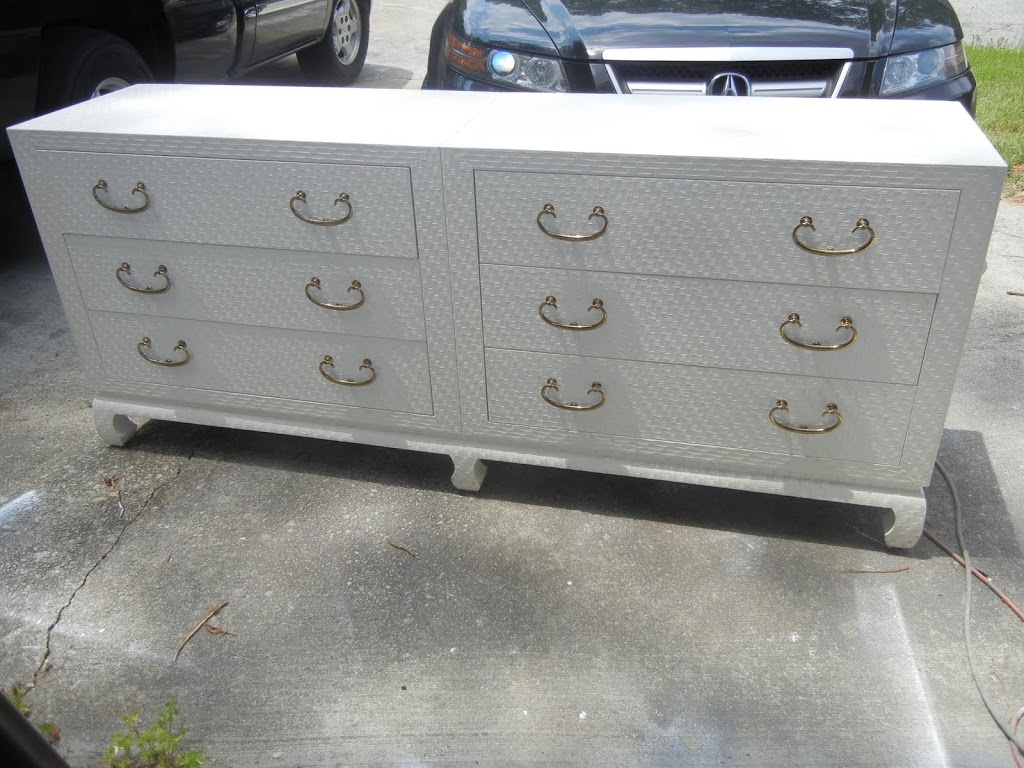 This one definitely ranks in my top 10! I'm dying over my newest find, this
vintage Baker dresser
that's the perfect combination of
Modern & Asian
.
I fell in love with this dresser for 2 reasons
: (1) those lines & fabulous feet and, (2) the original (heavy) brass hardware. I don't think it would even come close to looking the same without this hardware--there's really not much to it, but in its classically chic shape, it's just enough. The dresser reminds me a bit of what this
Jonathan Adler
dresser...
would look like
if they had a baby
.
The dresser looks like it's wrapped or embossed with some sort of finish
, but I'm not quite sure what to call it. If any of you know what it is, please drop me a line because I've never before run across anything like it! I did a bit of research and found this coffee table from
Pieces
that looks like it's from the same line because of that rare (embossed??) finish.
I'm desperately in need of dresser for my bedroom so the plan, at least for now, is to use this piece for storage and as a console for my tv. My goal is to design it using 90% vintage/secondhand finds and slowly but surely, my plan is coming together. So excited about this score.