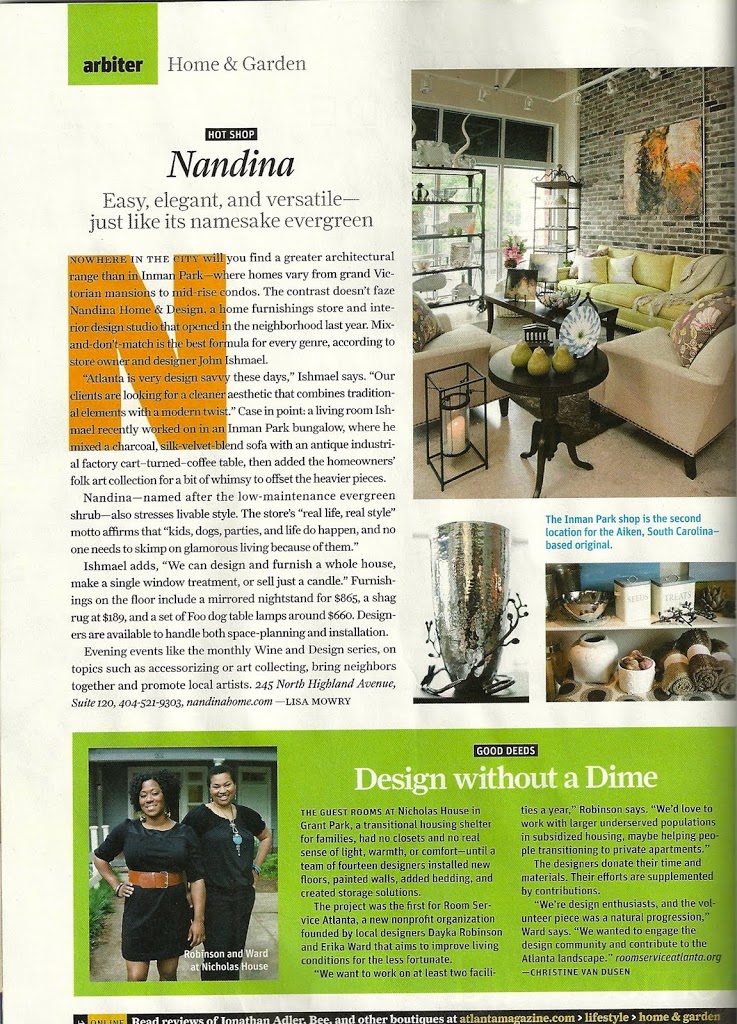 I'm still recovering from the wedding I coordinated this weekend, but I wanted to share with you 2 pieces of really exciting press I received last week.
#1
Erika & I are featured in the June issue of Atlanta Magazine in discussing our work with Room Service Atlanta!! This has all been very exciting, and I consider it quite an accomplishment for our first time around the block. Special thanks to Sherry Hart of Design Indulgence who put these wheels in motion.
If you subscribe (or pick up) the magazine, check us out on page 58!
Click here to see more on this feature.
I really want to start working on some before & after tips this week, so hopefully I can rest up enough to start tomorrow off with a bang. In the meantime, enjoy your Memorial Day, & don't forget to take a moment to honor those servicemen & women who've died in pursuit of our freedom!
**ALSO, PLEASE CHECK MY ETSY STORE FOR NEW LISTINGS! I CURRENTLY HAVE A VINTAGE FAUX BAMBOO MIRROR AVAILABLE PLUS A PAIR OF MID-CENTURY MODERN LAMPS. PICK THEM UP BEFORE THEY'RE GONE!**