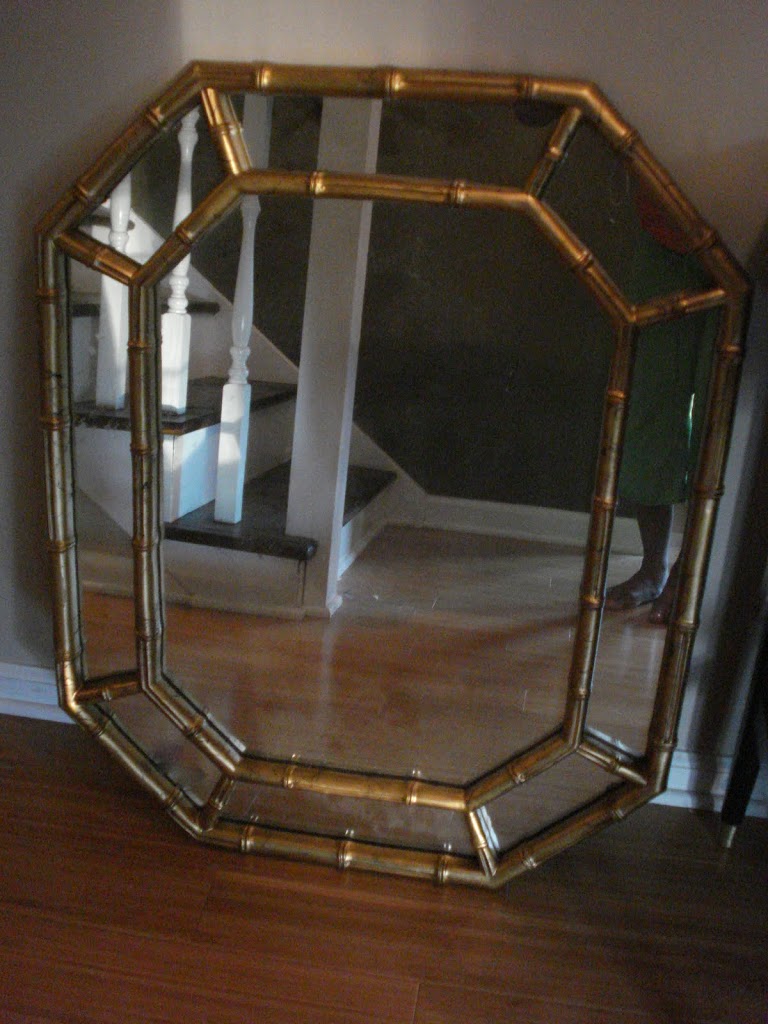 I figured it's high time I got back to my Etsy store, and my first listing features a very popular vintage mirror!
You may remember this faux bamboo mirror I found last year--well I've found a second one, and it's now for sale! I debated about freshening it up with paint, but I love the versatility it gives in its original faux-finished state. Here are 2 of my favorite images using this same mirror:
via House Beautiful
It's priced at less than 50% of what other vendors are selling it for, so get it before someone else does! I still have the other matching mirror, but for now only one is for sale. If you reeeeaaalllyy need two, email me.
And I'm also selling these amazing vintage ceramic & chrome lamps--perfect working condition & one-of-a-kind! See my listings at my Etsy store, Vintage Styled Home, for more details.
*UPDATE*: THE LAMPS HAVE SOLD, SO ONLY THE MIRROR IS LEFT.
*UPDATE*: THE MIRROR HAS SOLD TOO--THANKS FOR YOUR INTEREST!!