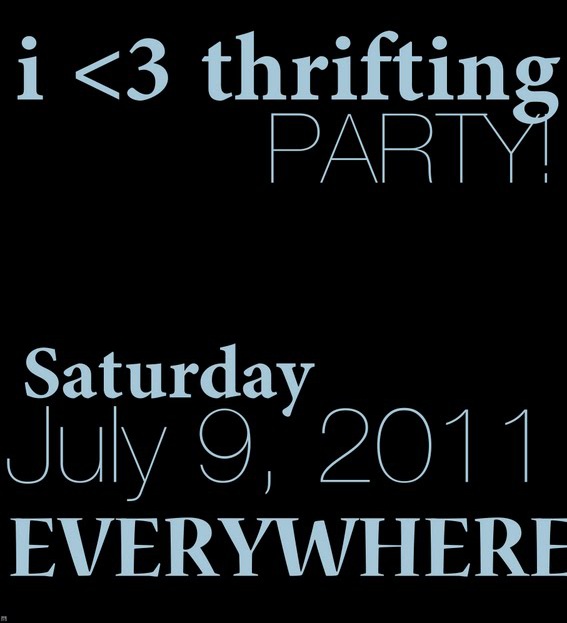 I <3 Thrifting Day
is tomorrow!!
Erika
and I have partnered together to host an Atlanta group and
we are pumped!
For those of you who haven't heard about the event (
and are apparently living under a rock!
), here's the recap:
Organized by the fabulous Rashon Carraway (Mr. Goodwill Hunting himself!), bloggers & thrifters all across the nation are partnering together tomorrow to hit the thrift stores and shop 'til we drop! Here in Atlanta we'll be scouring 4 thrift stores beginning 10 am and then stopping for a networking/socializing lunch in Sandy Springs.
10:00 AM
#1 : Goodwill (Tucker)
#2: My Favorite Place
5596 Peachtree Industrial Boulevard
#3: Goodwill (Sandy Springs)
Lunch: Le Madeline (networking & noshing!)
1165 Perimeter Center West #330
#4: Goodwill (next door to Le Madeline)
1165 Perimeter Center West
Even if you can't meet us at 10am, feel free to drop in along the way or meet us for lunch! We don't have a set time for each stop, but if you follow me on Twitter, you'll be able to keep up with us along the way. If you plan on coming, please leave a comment below so we know to expect you! There's no registration process, but we'd love to keep an eye out for you.
Be sure to wear your I <3 Thrifting t-shirt and wear your comfy shoes--see you in the front of the store at 10!