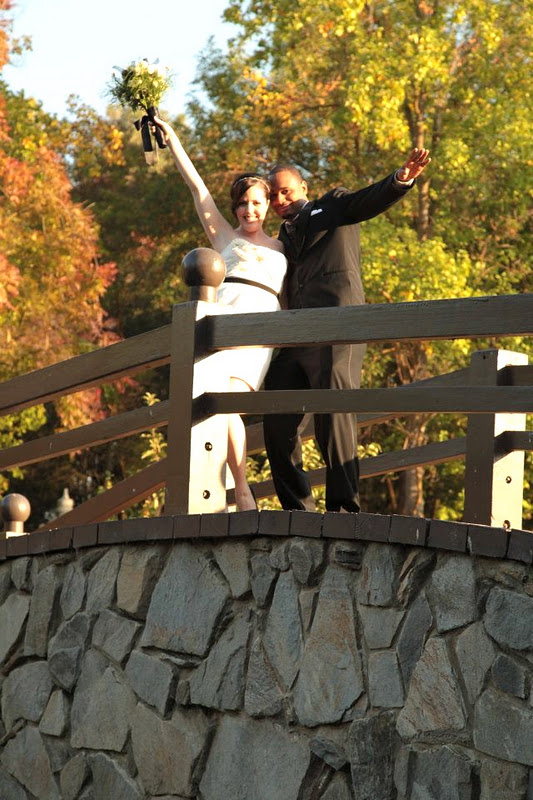 I didn't intend to be away so long, but one thing lead to another and now I find myself 3 weeks down the road. Things have been so busy over the last few weeks (well months, really), it's hard to believe that Christmas is only a few more weeks away!
So here's a bit about what I've been into...
In late October (and after 11 years), one of my best friends got married!! It should go without saying, but I was thrilled to be apart of their special day. So thrilled, in fact, that I sobbed like. a. baby. during the ceremony. Seriously. It was totally unexpected and still makes me laugh when I think about it. It was like an old ex-boyfriend who watched their best girl go off to the other guy. So funny.
I'm finally wrapping up Phase 1(out of 3) of a big commercial project. There is nothing like working with clients that allow you to push the limits (aesthetically speaking), and this is definitely one of those jobs (fun!). I can't show you too much yet, but here's a sneak peek:
Wild.
I also got a little shine of my own this month on Houzz.com when Erika of Blulabel Bungalow created an ideabook based on my master bedroom redesign. Her writing style is lyrical, so it was a treat to see my work through her eyes. When she says things like "Hepburn meets Ralph Lauren" it makes me stop and say to myself, yeah, that's exactly what I was thinking! (Ha.) Thanks for the rousing write-up, E!
I've been in full-on planning mode, not only for my design biz but also for taking care of some loose ends around my place. It's finally time I started inching toward getting some unfinished projects wrapped up in my living space, so look for some fabulous new upholstery projects as soon as the paint dries! Two of them specifically involve these things:
Exciting.
Hope everyone had a great Thanksgiving!