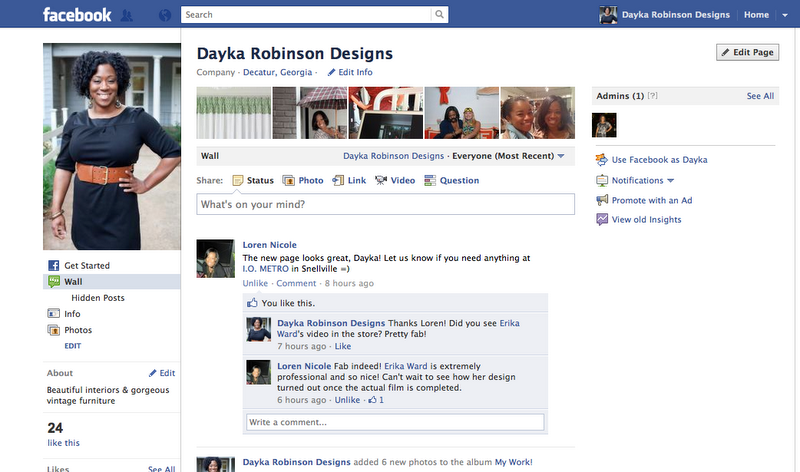 Since I'm rockin' this fresh new blog design and new blog name, it only makes sense that I start a new Facebook page to match! I spent the weekend obsessing over the details (company page vs. local business??, profile photo or profile logo??) and finally took the jump on Sunday, so I'm back to building my page from the beginning. If you're currently following me on my old page,
Life + Style
, please join me on my new
Dayka Robinson Designs
page since I'll soon be dropping the hammer down on the old one. Having everything under one name makes it much easier to find me, right?
Exactly.
So as of me typing this on Monday night, I only have 24 fabulous followers. And I'd love to have like, 1,000 fabulous followers. So help me make that happen and follow me, m'kay? I'll be posting daily inspiration, photos, tips, behind-the scenes stuff and whatever else strikes my fancy, so I'd love to have you join me.
Follow me!