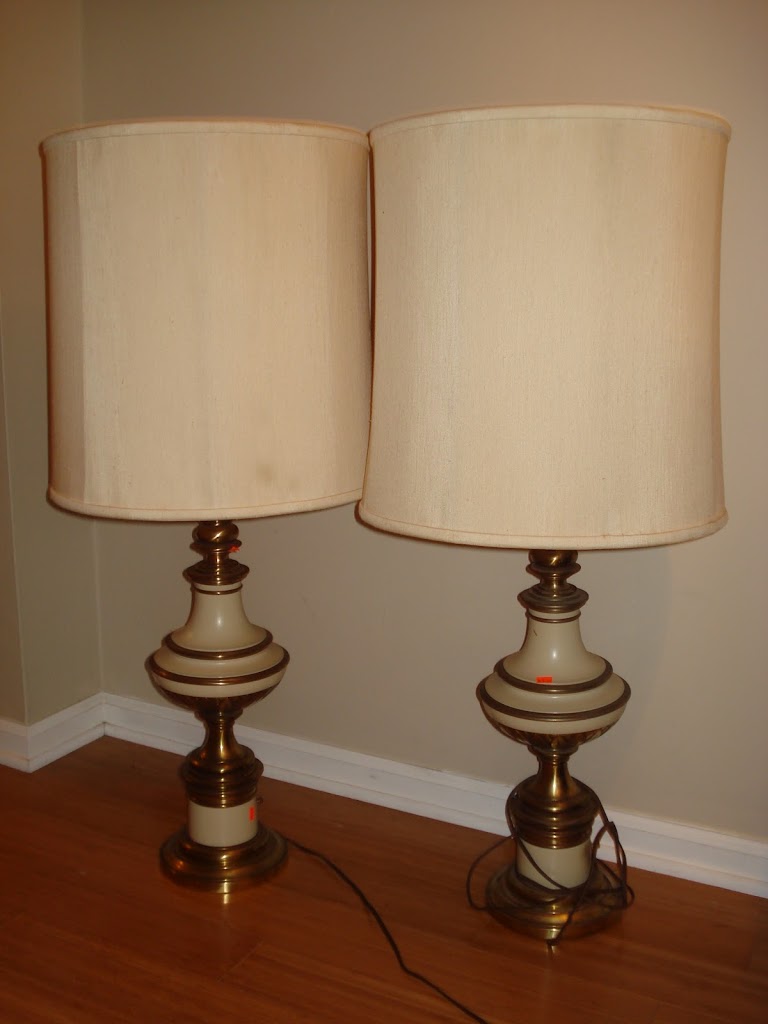 So, I've been keeping a little secret from you--I finally have my very own photo studio.
Setting one up was one of my goals going into the new year (can I still say "new year" even though it's June??) because I really felt like it was crucial if I planned to take my store (business/photography) up a notch. While I was at it, I also got a new camera (Cannon T2i) because this kinda stuff...
(although this was one of my pretty amazing refinishing jobs even if the photos sucked...click here to see the before)
wasn't going to cut anymore. And I totally get that it's not the camera that takes good photos but the person who knows how to work a camera, but still--you can't tell me my photos aren't a million times better than they were before this upgrade. And it follows that if I want you to buy my gorgeous things, they need to show up looking the part, right? Right.
Fiberglass Chairs w/ David Hicks Cushions
As you know, I normally shoot my interiors with Christina Wedge but I prefer to handle smaller projects myself because it really doesn't make sense to have her come over for only a few small items (not to mention it's more cost-efficient). With some direction, I bought everything I needed back in December and finally got my equipment set up in my workshop/studio/storage warehouse aka, garage. So now I pretty much think I'm Jasmine Star, but I'm over here laying it out with my light and backdrops and tripod and I secretly love to work during the day with my garage door open so the whole neighborhood can see me and know that I'm doing pretty important business in my garage. Even if I don't quite have the hang of it and some of the photos still occasionally come out like this...
it's a huge step up from where I started and great progress for my business. As a relatively new business owner, there's nothing like the satisfaction of checking another business goal off of my (long) list. So hang tight as I continue to work out the kinks and do a little experimenting with my new tools. Here are a few of my favorite shots, all taken with my new camera or in my studio (I love saying that)...