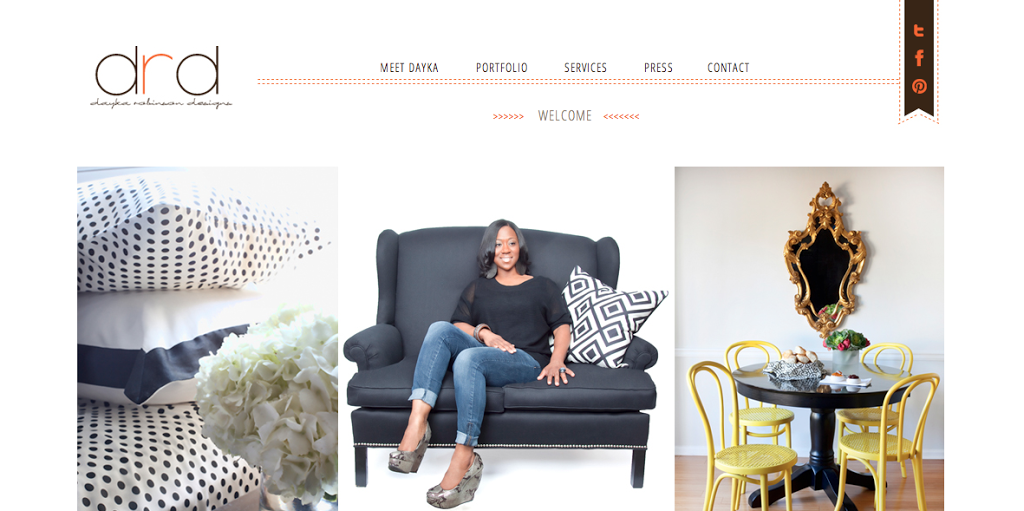 Finally!!!
I've been itching to have my business website,
Dayka Robinson Designs
, "remodeled" since late last year and finally had it done over the weekend...and I'm
so geeked
. I was trying to hold out for a custom site design by Ciara Bird (who, you may remember, also designed
my business cards
that I
LOVE
), but a long-distance move has kept her busy, so I reached out to Patricia. A few minor tweaks still need to be made, but overall I'm happy with the product and finally have a site with updated information (specifically,
pricing
), press images, portfolio pics, and a more in-depth A
bout Me
page (aptly titled,
Meet Dayka
) so you can,
you know
, get to know a little more about me. So please, take a few minutes to head over and check it out--I'd love to know what you think!
**Also, for those of you who have me on your blogroll, would you mind doing me a HUGE solid and updating my blog address? If you've been with me since the old Meditations on Life and Style.blogspot days, your link is still forwarding you here but it messes up my analytics which is a problem. So after you take a peep at my site, please take 2 more minutes to update my blog address in your dashboard--I'd appreciate it! (and if I'm not already in your dashboard, now's a great time to add me!)