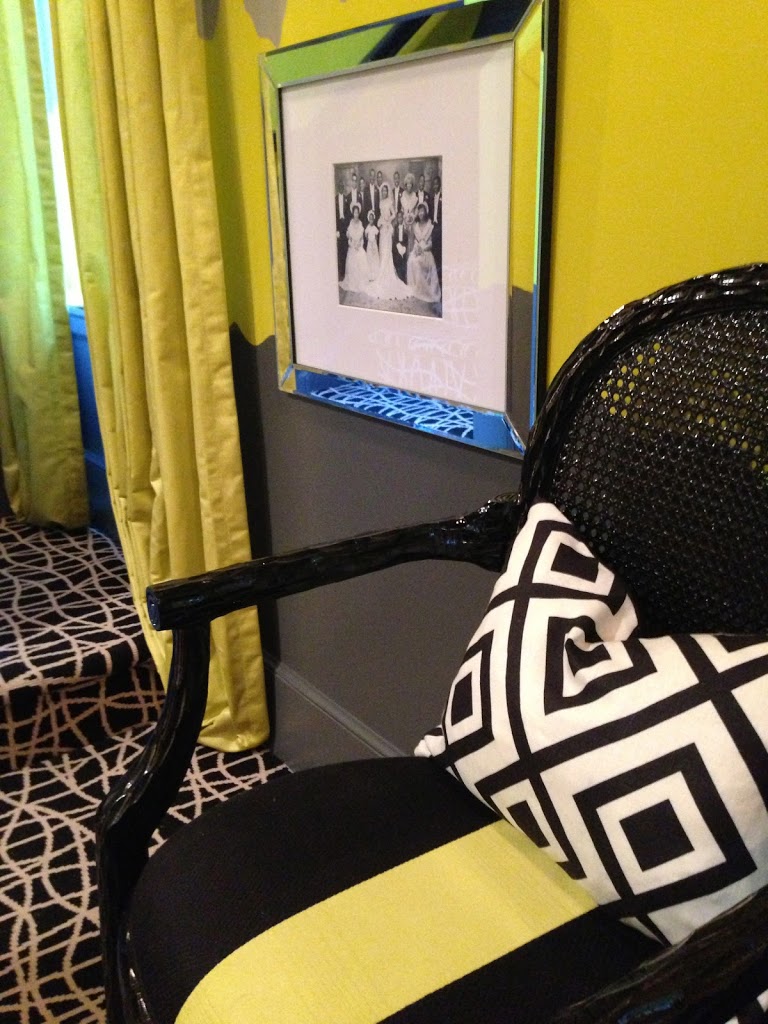 I. am. beat.
Between long install nights, last minutes tweaks, parties PLUS a full day of standing in some ridiculously high heels for 6 hours (I know, I did it to myself), I got home on Sunday night, showered & promptly fell into bed at 6:45 pm.
But the Sunday opening was good.
Close to 500 people came through the house on the opening day and I got some great feedback...those who had seen it before were shocked at the transformation. It's funny how God works things out, too...I am SO thankful that I ended up with the Apartment Entry Hall/Stairway and not the Telephone Nook that I originally wanted. People have to walk through my space to get to the apartment and it ended up being a perfect match to the upstairs space which was designed by Bryan Alan Kirkland. And when I say perfect match, I mean exactly...my drapes are the same color as his walls, and it was not planned since no one knew what I was doing until last week! Our spaces flow together seamlessly.
So lots of traffic on Sunday, met some great new people & potential clients plus lots of blog friends came out to support me (and
Sherry
,
Lori
&
Ally
, too!) at the Press event on Thursday.
The house will be open every Thursday, Friday, Saturday & Sunday from 11-5 for the next 2 weeks, so I hope those of you who are ATL-based will get a chance to stop by & see all of the amazing work that's been done.
If you plan to stop by, let me know--I'd love to see you there!