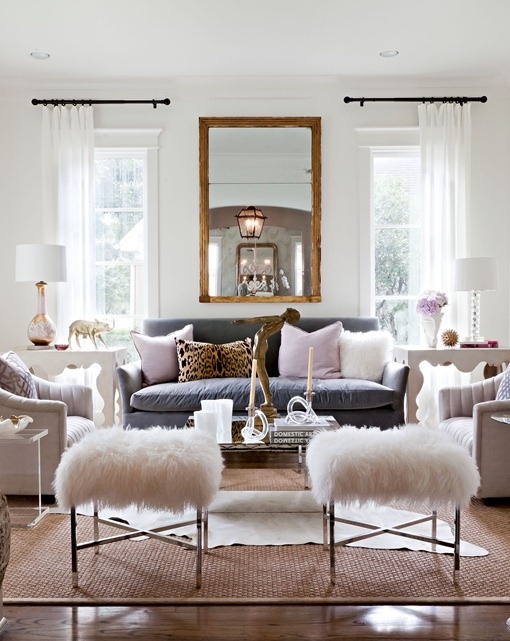 I've been trying to avoid this for a long time, but I'm finally giving in.
Essentially, undoing.
Because I want to paint my living room white, and it totally goes against anything I'd ever
normally
do. When I walk into a new space, my mind always goes to paint & wallcoverings. And while I DIE over wallpaper and would love to grasscloth (just made that a verb) my entire LR and entry, it's not in the budget right now. And then you'll remember that I had some
reupholstery
done last year but it's
so
not me now...and I kinda hate it. After finding
this amazing, geometric wallpaper
for my DR and being so close to completion in that space, I'm finding that I LOVE that room. It's graphic, it's dark, it's sexy and it's clean, and now I'm realizing that I want to continue that look to the rest of the house. And instead of trying to intentionally do something for bang, I'm going to scale back, be thoughtful, and start with white walls (and I
may
still paint
my white fireplace
Dark Cavern-Behr-as originally planned). Right now, I'm loving these kind of spaces...
These pics have confirmed it--white walls it is.
Yay or nay for you??