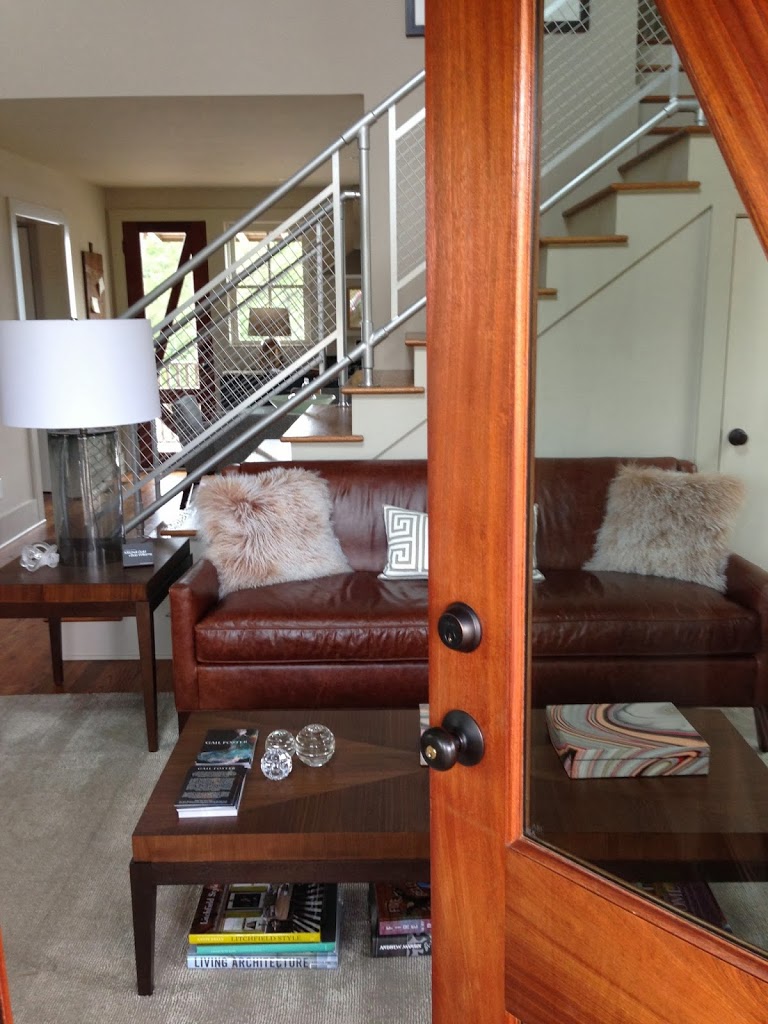 It's an incredibly idyllic self-sustaining organic community about 45 minutes south of Atlanta with organic farms, private residences (built to EarthCraft specifications), art galleries, a school, spa & gym, original shops, stables, a 20 room inn and some DELICIOUS restaurants (more on that later). As a guest of the Inn, it's like getting the best of a country vacation in a 21st century, sustainable community...and the unexpected bonus is that it's not too far from home.
So we walked. And talked. And then picked up the bikes and rode around the property until my sleek hair turned into a baby afro and I was so tired (and apparently out of shape) that when I got back to the cottage I was dizzy and not feeling so well. And what's the antidote for a queasy stomach?
(which is owned & operated by Marie Nygren one of Serenbe's founders) .
Dinner was so good that I ate it and totally forgot about snapping any photos to share. One of the things I love about The Farmhouse is that the menu changes every week so you're sure to experience something new each time you visit. And no, it wasn't Paleo but yes I did dessert, which was a slice of Chocolate Bourbon Pecan pie with homemade Vanilla Bean ice cream. HELLO??!!!
We talked about that pie all night, and I don't even like pecans in my food.
But that pie????
You get a chance to get away from the hustle and bustle of your everyday life but you're not going so far that you need additional days off to recuperate from your time on vacation.