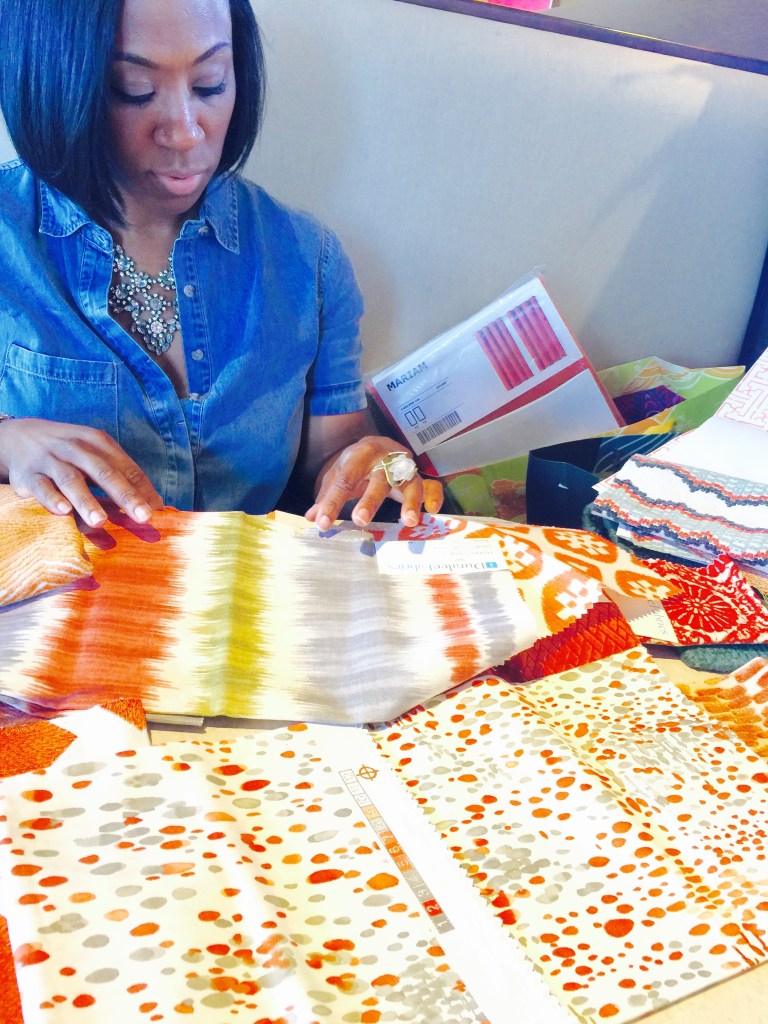 Tell Me Who You Are & I'll Show You What Your Home Can Be.
I love to create living, breathing interior spaces...the kind that serve as a backdrop for your greatest memories. Too often we're caught up by what's "in style" instead of what actually feels good in our own lives. I believe it's my job as a designer to help you figure out how to make your home work for you right now. Seamlessly bridging the gap between the life you currently have and the life you dream of.
Let's take the highest vision for your life & translate that dream to the places where you lay your head at night.
I'm attracted to clients who are committed to exploring the possibility of what their spaces can become. I'm attracted to clients who aren't afraid to take a bold chance with fresh ideas...not ones just looking for a personal shopper to fulfill a vision they've already created. Because not only would I make for a very expensive personal shopper but....the truth is that if you really knew what you wanted you wouldn't need me! I enjoy my work best when partnered with clients who trust my professional design expertise & believe in a healthy dose of creative freedom to execute unique & unexpected ideas.
Great interior design helps you become more of yourself--it helps you become who you say you are. It's not about your ability to buy the latest trends or showing off the most magazine-worthy house on the block, instead it's about identifying how you really want to live & then creating the kind of spaces that support you in doing just that. If you're looking to design a space that helps you live deeper, richer & fuller...I'd love to work with you.
Tell me about the ways you love to reclaim your time, and I'll design a relaxing living room that whisks you away from the outside world.

Tell me about the moments that make you feel most alive, and I'll design a bold & energizing office space to boost your productivity.

Tell me about the ways you love to reconnect with yourself, and I'll turn your bathroom into the most luxurious sanctuary you've ever imagined.
CONSULT / $575
An expert eye on your space.
Need help figuring out what direction your redesign needs to take? After a bit of homework on your end I'll meet you at your home/office to walk thru your space, assess your challenges, discuss design recommendations and share professional resources for your new room.
Fixing that weird bedroom layout, approving the finishes for your kitchen upgrade, reupholstering heirloom furniture, adding new drapery, or simply swapping out a few items—in 2 hours we'll cover it all.
FULL SERVICE / CUSTOM PRICING
A complete design experience.
Full service design includes on-site meetings, space planning, design concepts, materials selection, Auto CAD rendering (where applicable), project management, and interior styling. To-the-trade designer discounts (10%-30% off retail) and trusted trade resources are also extended to all Full Service design clients. Rates are flat fee based upon $150/hour. Design fees are determined on a per project basis. Email/Call to discuss your project.