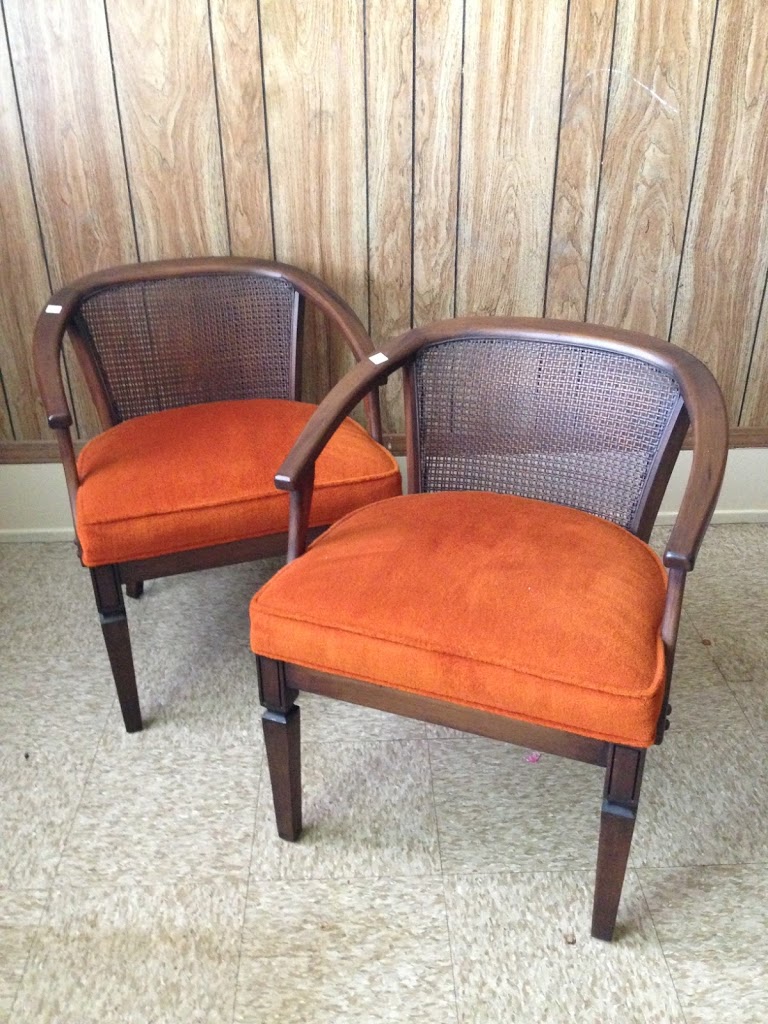 Reupholstery projects don't always have to be super complicated to be impactful--a simple redesign to upholstered seat cushions can totally update their look AND save your wallet.
Remember these chairs I found a few weeks ago in the
UMCH flea market
and snagged to use in my
Room Service Atlanta boy's room
? I had my upholsterer mimic the same pattern I used on a pair of the bed pillows & the finished product makes my heart skip a beat. This is like,
the
easiest way to create visual interest using solid fabrics because the bold center stripe elevates the whole look.
Oh, and remember, box cushions are your friends (box cushions= cushions with vertical panels along the sides resulting in more tailored look & comfortable seat). I know the other way is easier to fabricate, especially for a DIY-er, but box cushions have a structured finish that automatically looks more tailored. Anytime you're swapping out the seats on chairs (and it makes sense aesthetically), always splurge for box cushions.
Trust me, you'll thank me for this piece of advice!