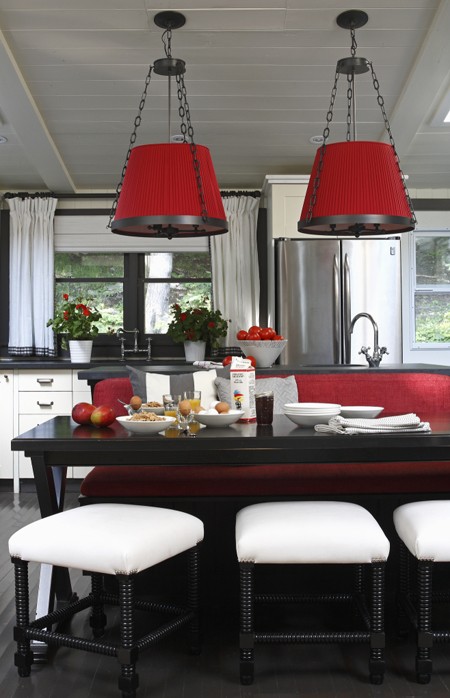 House & Home is one of my favorite shelter mags. I could've swore it used to be called Canadian House & Home, which is how I often refer to it, but it seems like there's been a change over the last year. I can tell you that while the name may have changed, the quality of the mag has not. A subscription isn't cheap (for us US-based folk, it's about $55/year), but it's a must-have in my book. Getting that magazine in the mail is always a highlight of my month, because you always get juicy images like these:
Photo: Robin Stubbert


Design: Kelly Deck Photo: Janis Nicolay

Design: Timothy Mather Photo: Ted Yarwood


So imagine my surprise when I got a tweet saying that my tip for budget decorating was featured in one of their articles--so excited!